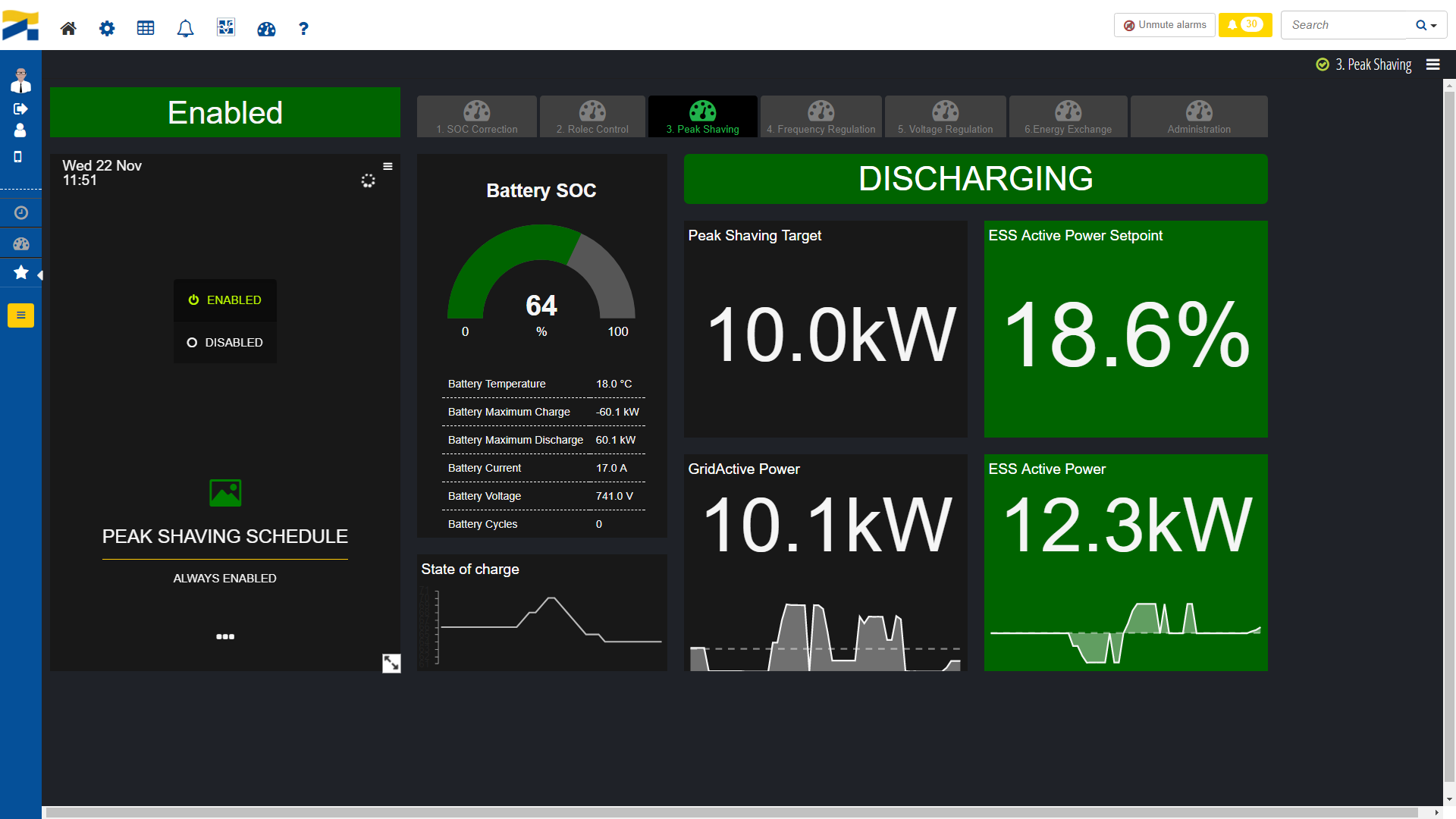 As used by UK Power Networks
Key Features
Unlimited control modes (SOC, Voltage Regulation, Frequency Response, Peak Shaving etc.), all of which can be scheduled, triggered or manually managed
Arbitration between modes based on any criteria
Real-time behavioural alarms to indicate impending issues
Values and schedules computed on a per second basis
Controls can use weather (current and predicted) to tune performance
Real-time reporting of KPI metrics – running costs, savings, RIO etc.
Firm Frequency Response (>0.02% accuracy), 1 second response time
Localised offline control – automatic DSR participation
Local storage and aggregation – second by second energy measurement
Participation with VPP and DNO via standard protocols (2016/17 roadmap)
Flexible configuration – multi-device control and monitoring of existing meters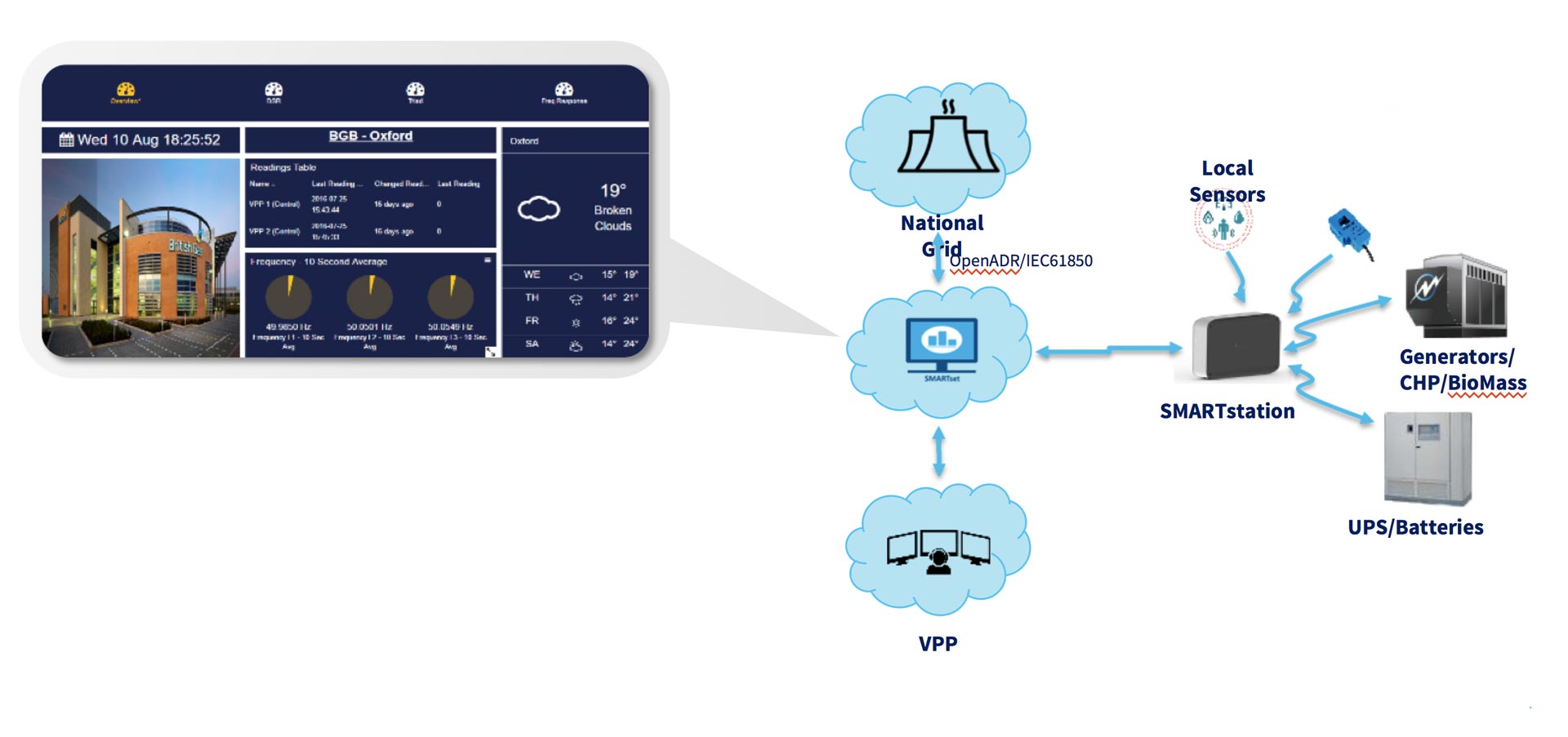 Still Have Some Questions Left?
Call us and speak to an Expert
UK +44 (0)844 884 5296; USA +1 678 856 5559; Africa +27 (0) 11 646 5250