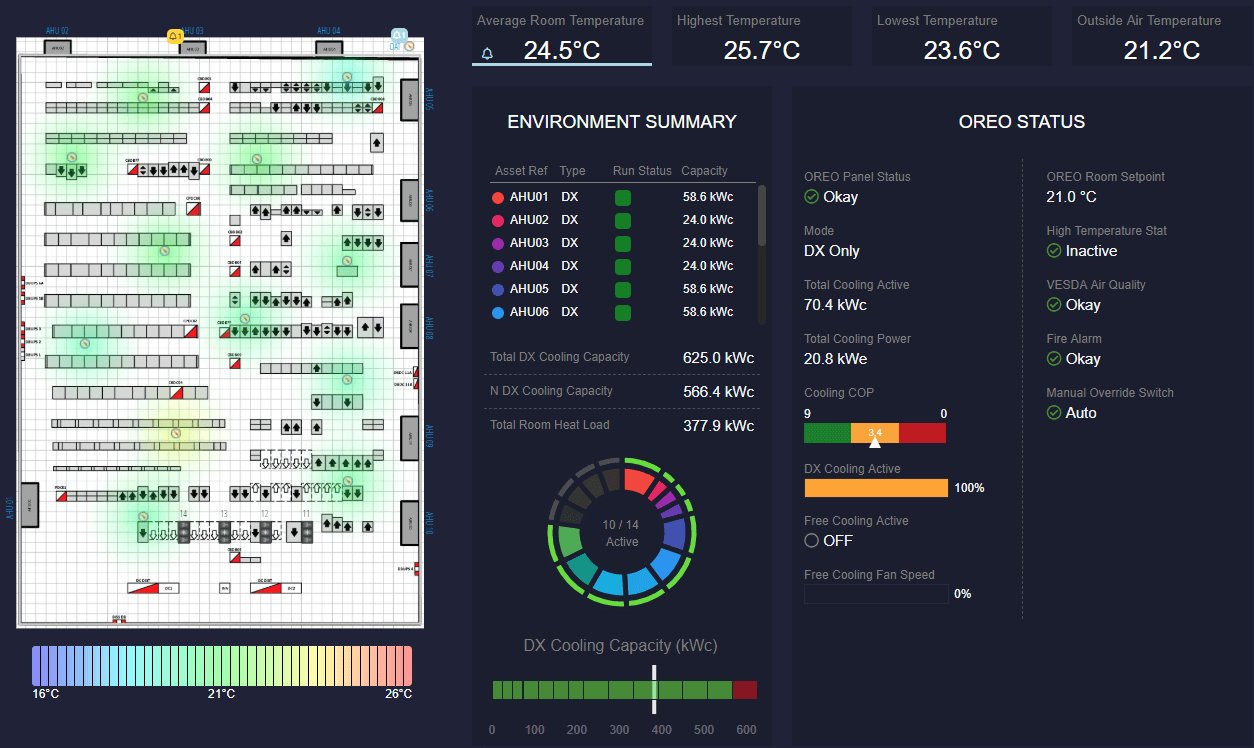 Dashboards
Customisable dashboards are where the data is displayed – with over 35 widget types to choose from, the data can be presented to prioritise the most important information in any scenario.
Real-time Websocket monitoring – PUE/COP and capacity calculations
League tables of performance across estate, broken down by site/room/system
Heat maps of temperature, humidity, pressure and power
Reports
Standard and bespoke reports are available so you can see the exact information you need in your preferred format
Reports are generated in .pdf, .csv & .xls formats and can be distributed on demand or on a user defined schedule.
Once a report is defined, it can be exercised and distributed through different channels – SMS, email, VFS etc
Reports can be created using Velocity, Python or SQL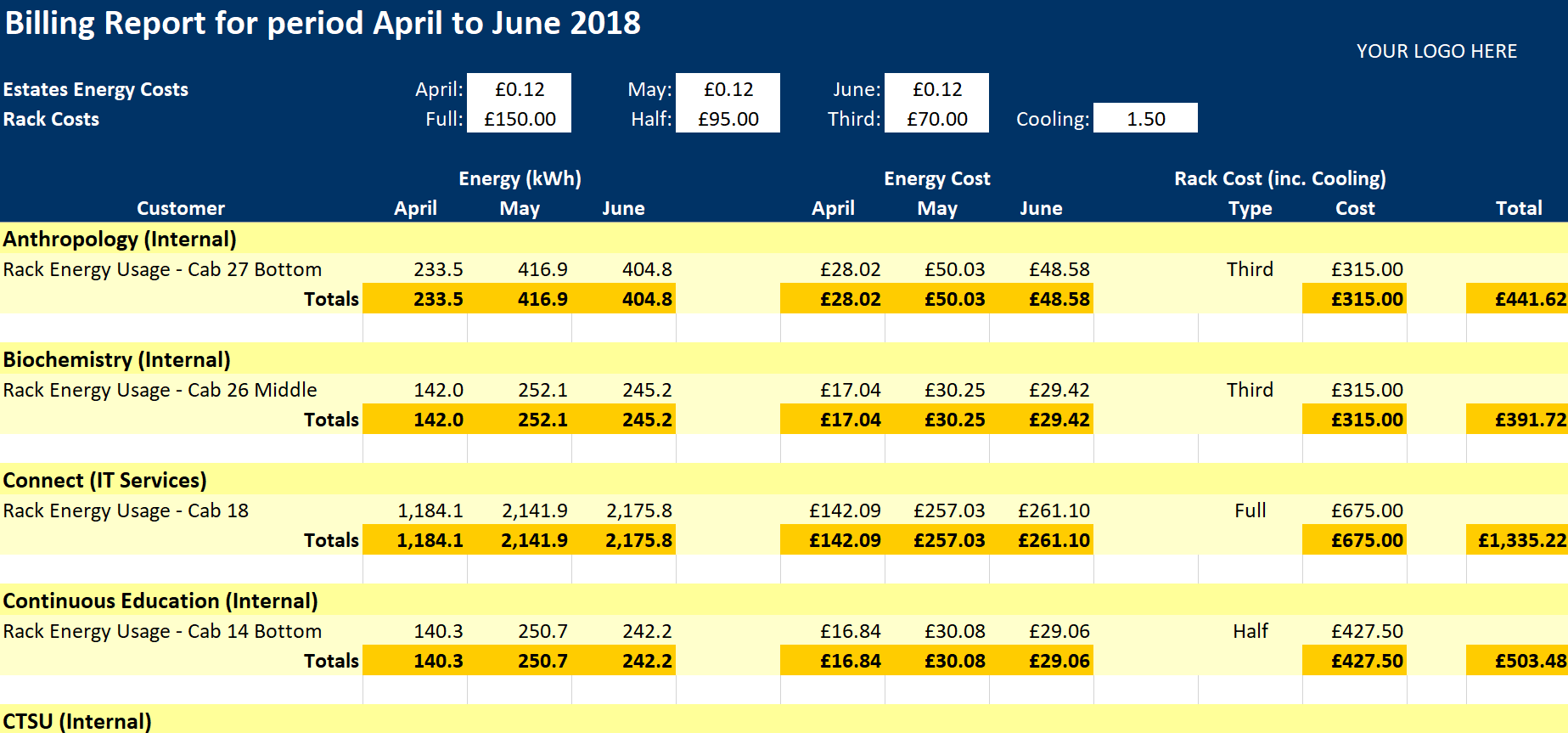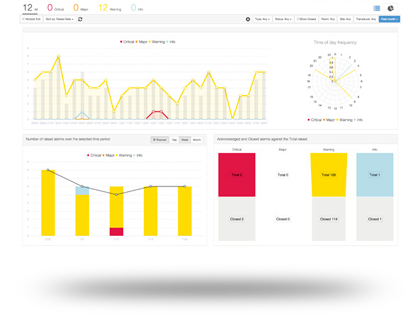 Alarms
Distributes sophisticated alarm conditions which can be modelled, including; trend analysis, noise detection and machine condition detection.
Alarms are distributable via multiple channels; SMS, email, email-link and Virtual File System (FTP/FTPS/SFTP, WebDAV, SMB).
Controls
The remote control of equipment is defined in a visual, drag/drop programming editor that allows definable, rich trigger conditions
That could include heating, ventilation and air conditioning (HVAC) equipment such as CRAC units and changing their set-points or responding to changes in dynamic conditions such as outside air temperature or heat load.
Security control such as remote activition of door locks and security cameras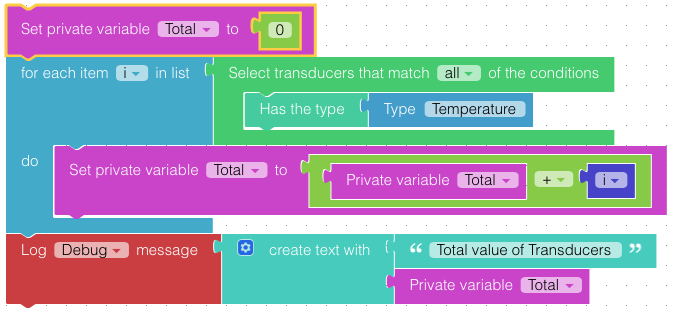 Optimisation
A real-time CFD and environmental plugin allows the optimisation of a data centre
The power of CFD in a graphical and numeric format helps users plan for growth, common failures and other 'what if' scenarios for physical power and cooling capacity, plus build resilience before expensive problems occur.
A tuning storyboard lets HVAC professionals harmonise cooling performance through time-line comparison and historical playback.
Integrations & Hosting
Connects seamlessly with existing sensors and actuators, no need for wholesale changes to existing sensor networks
Hosted in the cloud, on premise or on an edge gateway
Integration with Enterprise – NOC via SNMP Traps, SSO via SAML
Integrations with Patch Manager for asset management
Viewable via a web browser, SMARTset can be viewed from a PC, tablet or mobile phone at any time.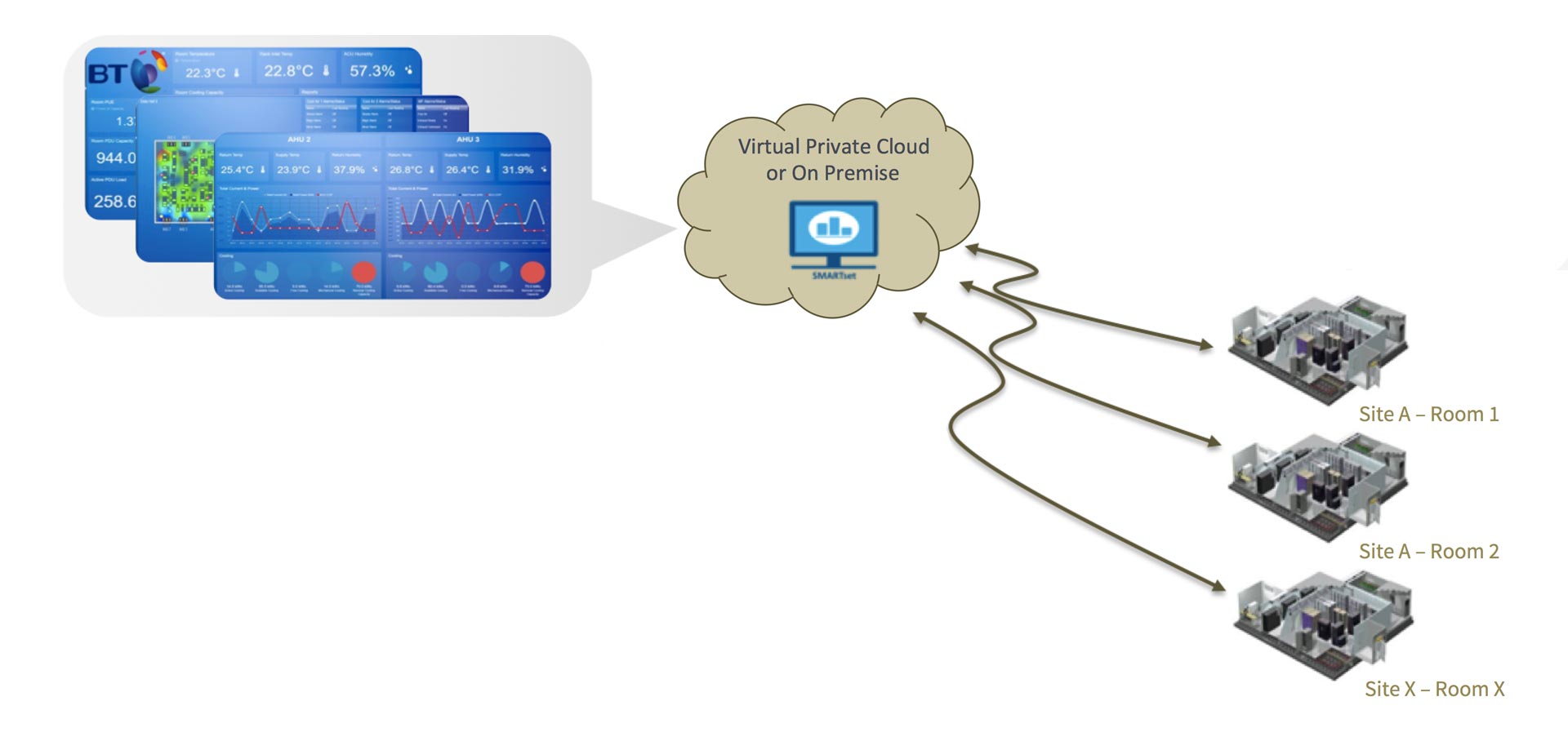 Installed at Travis Perkins, BT (4), Experian (4), Oxford Uni.(3), Vodafone, General Dynamics
Racks
power/voltage/current, temp, humidity
PDU
power/voltage/current/frequency
HVAC
power/voltage/current/temp/humidity/airflow
Ambient
temp, humidity, pressure, airflow
Still Have Some Questions Left?
Call us and speak to an Expert
UK +44 (0)844 884 5296; USA +1 678 856 5559; Africa +27 (0) 11 646 5250