SMARTset Modules
SMARTset is a modular system of features that are extensive, empowering and configurable
Monitor
SMART VISUALISATION WITH USER-DEFINED DASHBOARDS
SMARTset provides a flexible and comprehensive view of your environment using powerful visual representations that are customisable and extensible by the end user.
The Dashboards are created using familiar drag 'n' drop from a suite of powerful display and action widgets.
Download Datasheet
Alarms & Controls
INFINITELY FLEXIBLE ALARMS & CONTROLS
The SMARTset Alarms & Controls module provides the user with the ability to define control algorithms for SCADA type operations, and create sophisticated behavioural alarm conditions.
Trends can be spotted and machine outages predicted using complex linear algebraic calculations.
Download Datasheet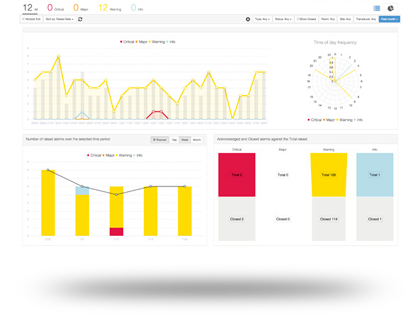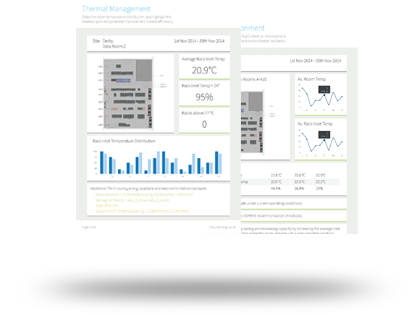 Reports
PROVIDING INSIGHT AND ANALYTICS TO THE INBOX
SMARTset provides a rich reporting and distribution system so users can create any type of analytical and graphical visualisation.
Reports can be distributed via email, ftp, webDAV and SMS in a mode to suit every recipient.
Download Datasheet
Optimisation
REAL-TIME CFD AND ENVIRONMENTAL ANALYSIS IN THE BROWSER
A clear understanding of your capacity enables you to maintain an optimal level of redundancy, remaining resilient without implementing unnecessary surplus.
Download Datasheet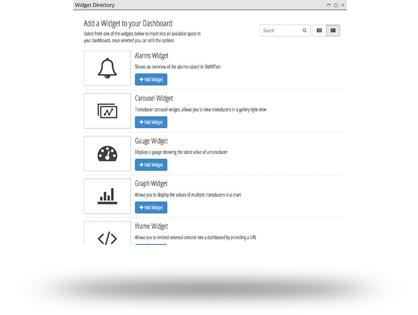 Integration
EXTENDING SMARTset WITH PLUGINS AND WIDGETS
SMARTset has a number of different ways of integrating your systems:
Themes can be downloaded and uploaded to the system to change look & feel and branding,
RESTful API provides simple access to current and historical data with CSV feeds,
Widget JSON API allows users to add their own widgets to the dashboards,
Plugin API allows users to write their own ODGi components in SMARTset.
Download Datasheet
Sensors
LOW COST WIRED AND WIRELESS SENSOR NETWORKS
SMARTset integrates with various off-the-shelf sensor systems such as BACnet, Modbus (TCP & RTU), SNMP, MQTT, EnOcean, RFCode, Sigfox, t-mac, Nest, and emon-Pi devices. It also supports the 4NG range of low cost sensor components that can be used interchangeably with third party products.
Download Datasheet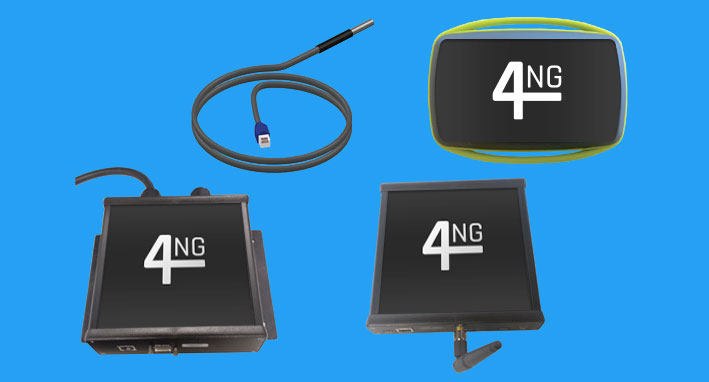 Still Have Some Questions Left?
Call us and speak to an Expert
UK +44 (0)844 884 5296; USA +1 678 856 5559; Africa +27 (0) 11 646 5250